Electric Zine Maker (a work in progress, be gentle, hug it often)
Electric Zine Maker website is up! (play with fish, talk to crabs, click on potatoes)
---
Small update...

For the last week or so I've been working on putting together a fun and interesting website for the Electric Zine Maker.
It just went out! Here it is: http://unicornycopia.com/ezm/


It's a cute one. It features lots of physics, and in many pages all the elements react to physics... Also fun is some collision detection taking place so you can throw rocks at the site... or watch errors rain from the sky.
Ok, that's my pitch for this site; watch errors fall from the sky.
Go see! Works on mobile too. http://unicornycopia.com/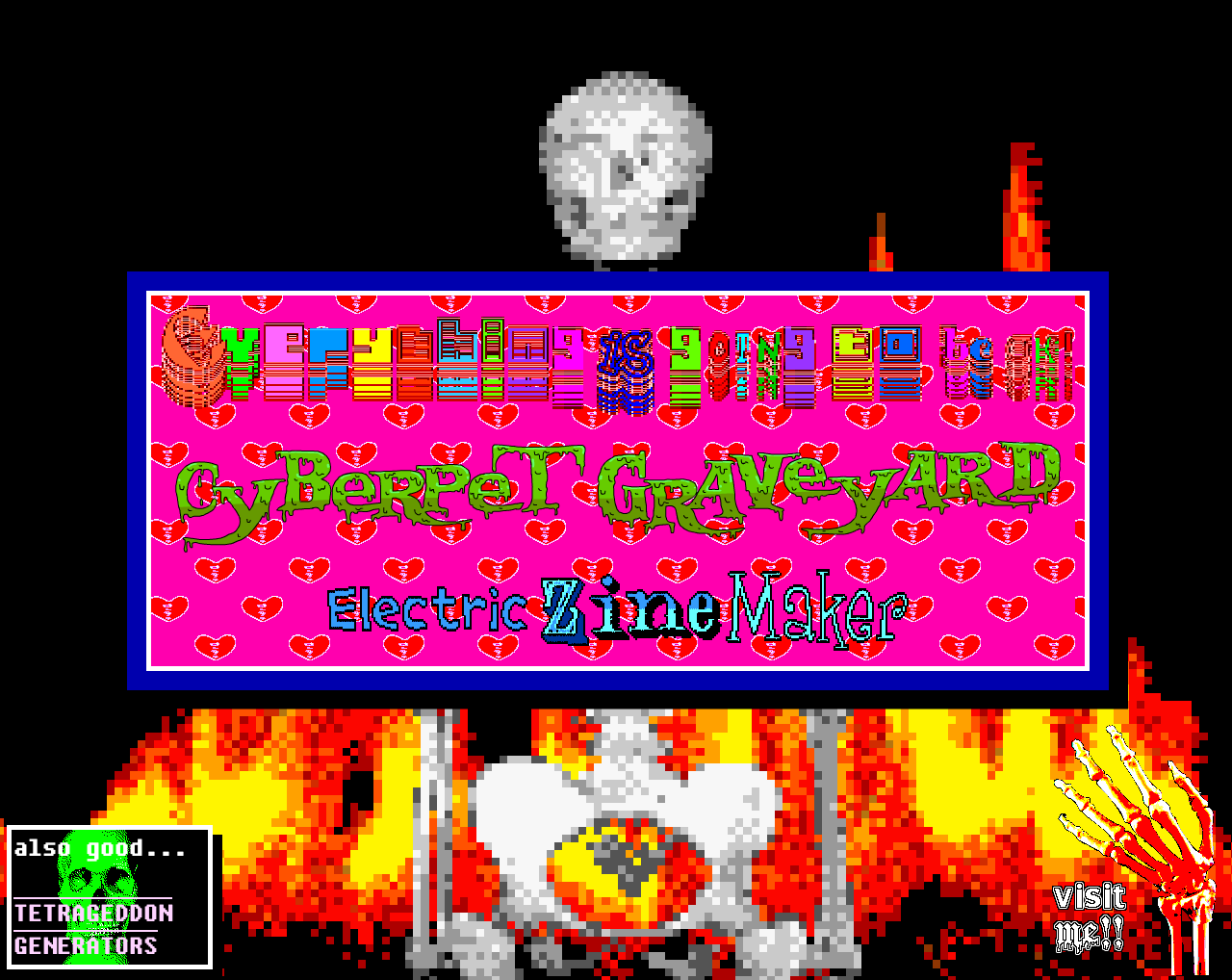 Also, on another note...
I just published ALL the CSS themes that I made for my game pages. For example, "Everything is going to be OK", A_DESKTOP_LOVE_STORY, Electric Zine Maker, etc...
If there is a page that you liked, now you can get the CSS for it and use it in your own pages.
Here's the link to that: https://alienmelon.itch.io/allthemes
Easy to copy and paste.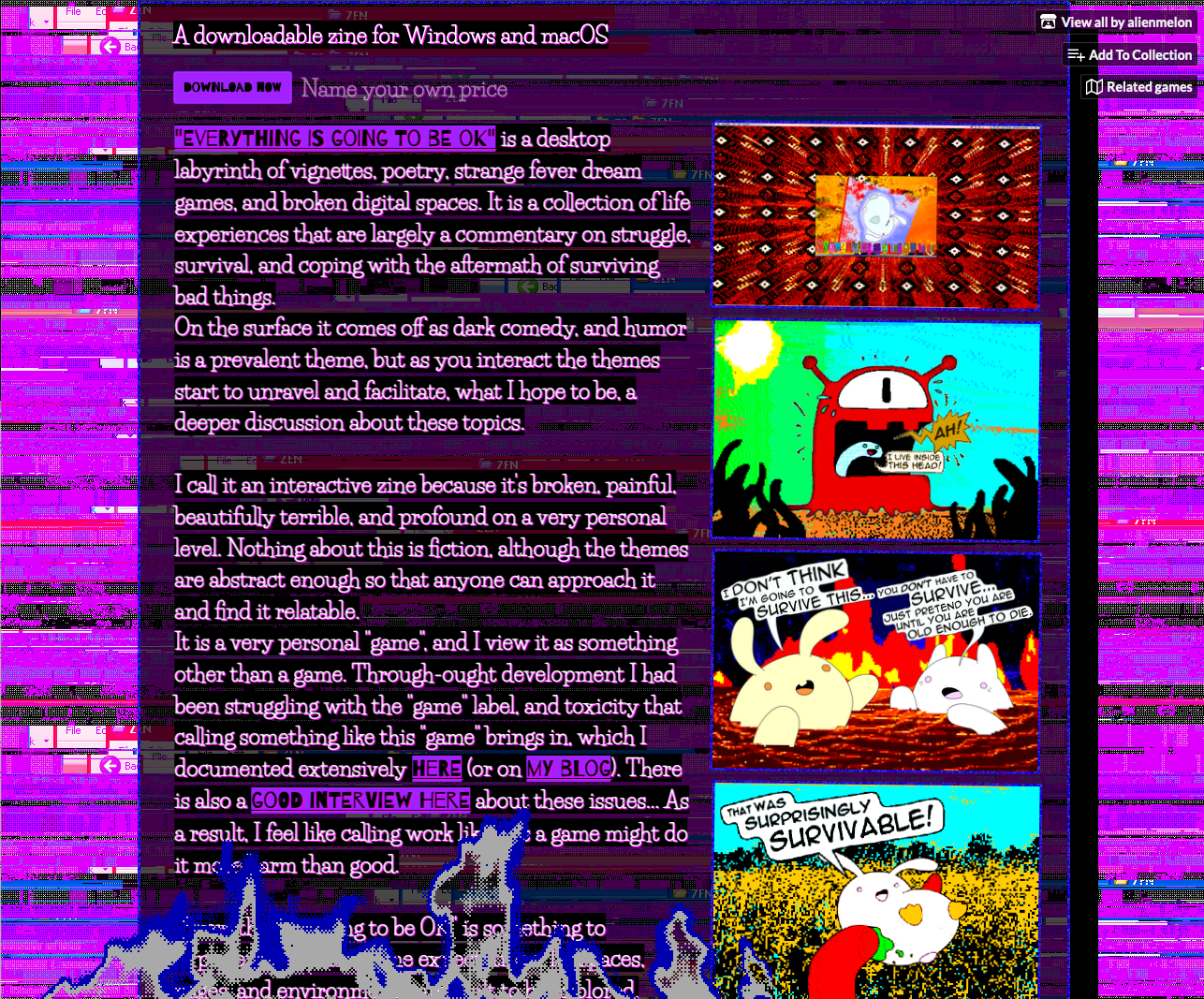 Ok, that's it for now.

The next update to the Electric Zine Maker will be focused on finishing the tools.
Patreon plug:
If you like my work, maybe consider donating on Patreon: https://www.patreon.com/alienmelon
Get Electric Zine Maker (a work in progress, be gentle, hug it often)