Electric Zine Maker (a work in progress, be gentle, hug it often)
Fancy New Templates! (Quarter Size Zines and Fancy Zines)
---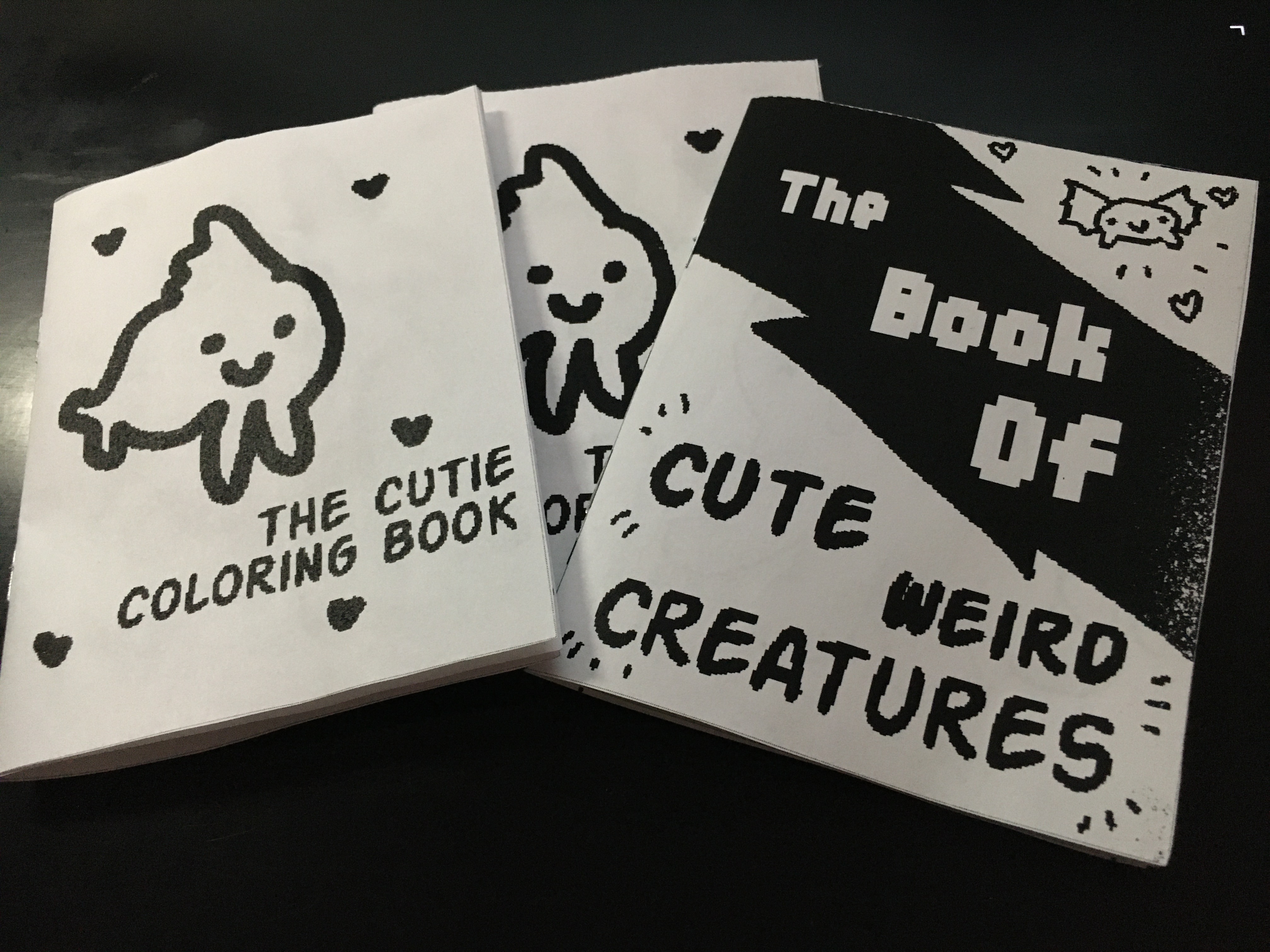 I've been very busy working on getting a bunch of new templates into the Electric Zine Maker.
Instead of keeping everyone waiting for much longer I decided to release these incrementally (rather than one big update).
After falling down a rabbit hole on Youtube, looking up all the weird and wonderful book type things people are making with a single sheet of paper, I decided that I'll be taking more time with the "template system"... and make something that offers A LOT of templates. This is the first in many updates. I will be treating templates with the same care that I took in adding funky and weird tools to the drawing interface.
To begin, you have this brand new set in the template menu...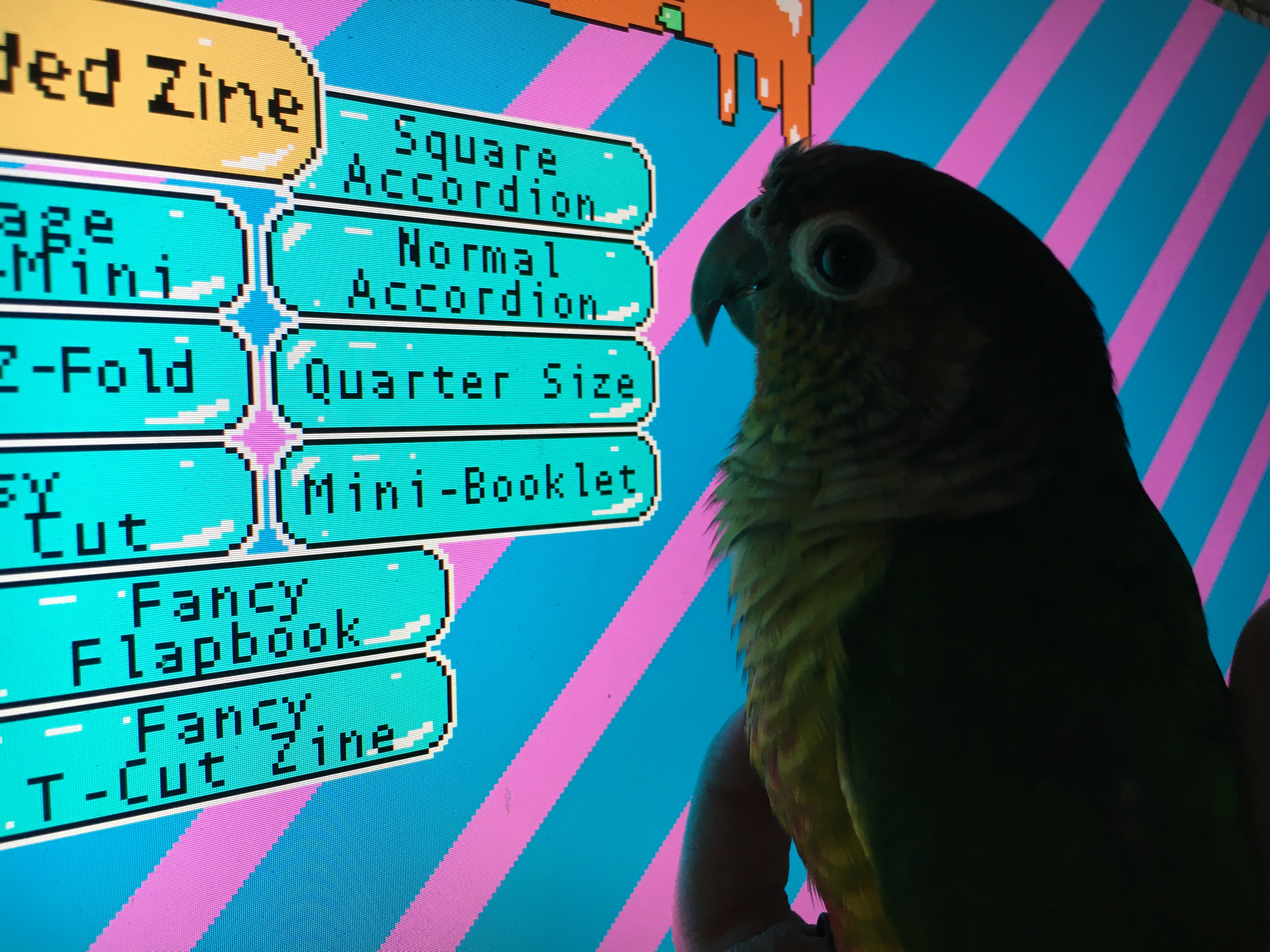 Yay, four new ones! I'm really excited about these. Along with the long requested "Quarter Size", there is a new Accordion template (normal size), and a couple fancy zines. The fancy ones are zine types that are more interactive.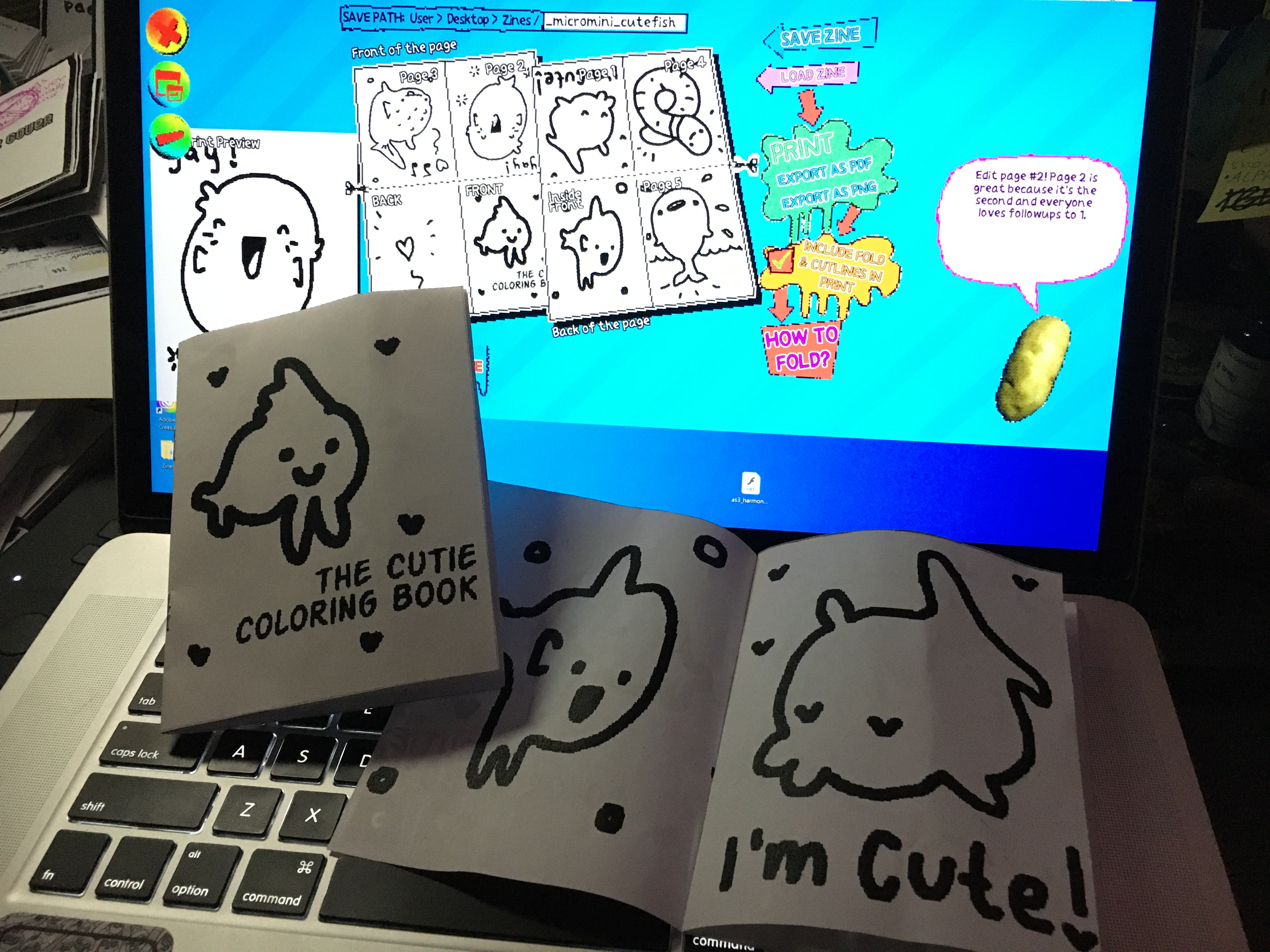 I also made some changes to the "Square Accordion" template, which adds a bunch of new panels to the back of the page. A while ago someone on Twitter mentioned better utilizing all the paper space (front and back). This struck a cord with me because I've been going through a lot of paper while testing all this, and I'm starting to get really sensitive about wasting it.
Moving forward, all templates will give you the option of using as much paper space as you like. I assume you can optionally choose NOT to fill in a panel. What parts of the template are the "back of the page" are marked in each template UI, so you'll know what you might want to leave blank or not.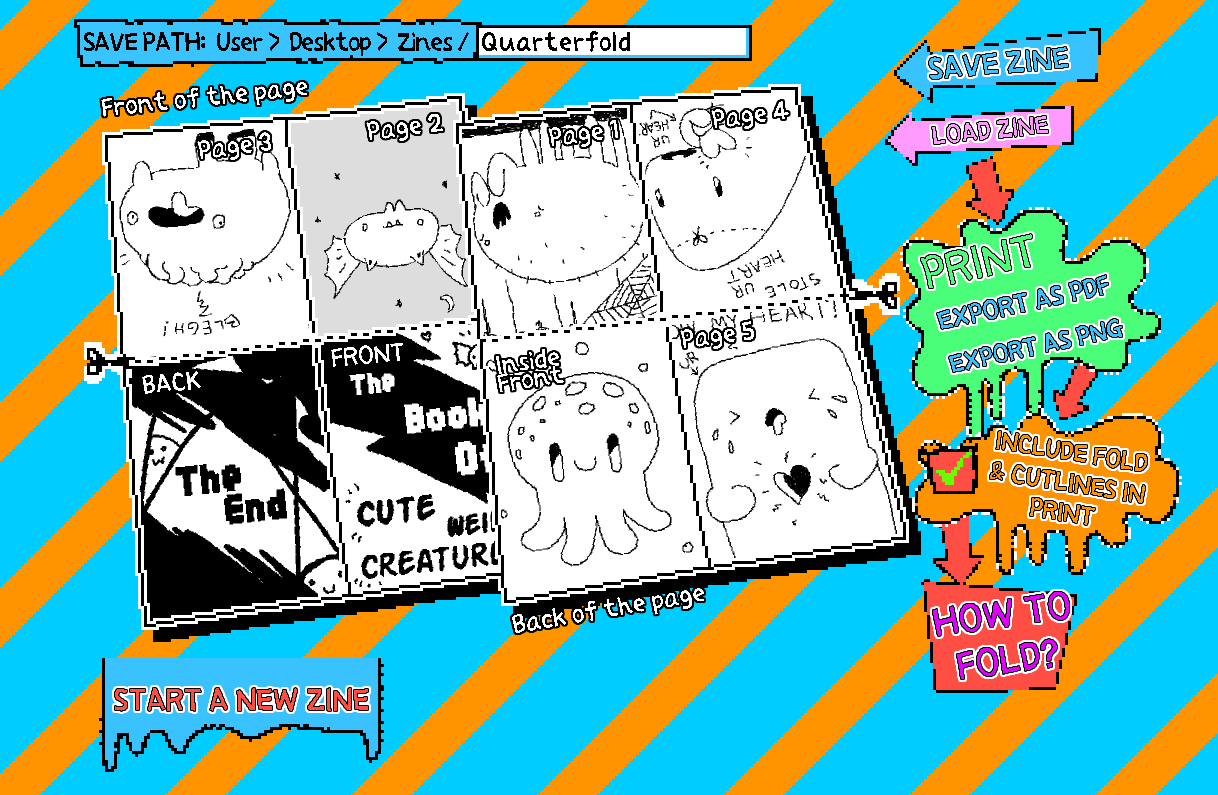 I will continue to add new templates. There are a bunch of really wild ones that I'm excited about brining to the Electric Zine Maker... Such as a "choose your adventure comic" and the flat flexagon...
I find all this exciting because it feels like beautiful ways of making literature AND toys with paper. I'd like the Electric Zine Maker to offer more of that. I think it will make it much more special.

Further down the road...
I've gotten very serious about a UI overhaul. It's starting to take shape in terms of what I know will be necessary or not. I think it was good that I waited this long because there are a million features all up in the air and UI is really hard to get right if you don't completely know what the app will do.
I'll also be making a "digital zine maker" that will be part of the Electric Zine Maker. I want to make something where you can make little "web pages" of your zines, and string them together. This will save paper, and open up the Electric Zine Maker to people who don't have a printer...
Oh gosh and I need to push another update to the source code... Yeah there's lots to do still lol.
Yay ok that's it! Go download it and try them!
More is coming soon!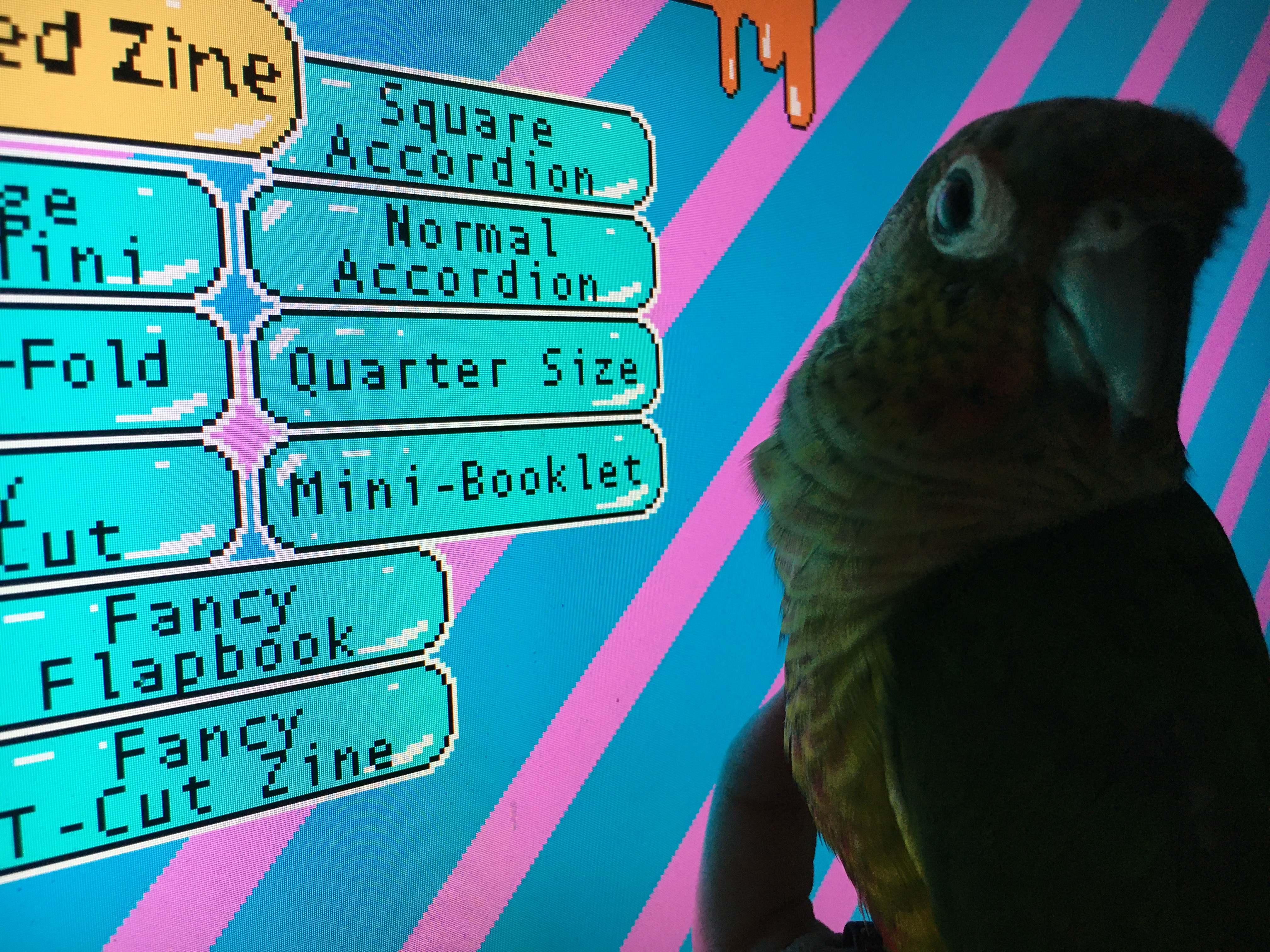 Files
WINDOWS_ElectricZineMaker_11.zip
123 MB
Feb 22, 2021
OSX_ElectricZineMaker_11.zip
124 MB
Feb 22, 2021
Get Electric Zine Maker (a work in progress, be gentle, hug it often)
Comments
Log in with itch.io to leave a comment.
so excited about the updates, really looking forward to the digital one!! thank you for all the work youre doing here, its so cool