Electric Zine Maker (a work in progress, be gentle, hug it often)
Electric Zine Maker: X is here! (Yes, we skipped version 9 and jumped straight to 10... so we can have X in the name)
---
To celebrate the Electric Zine Maker's IndieCade nomination I updated EZM with a new adorable template.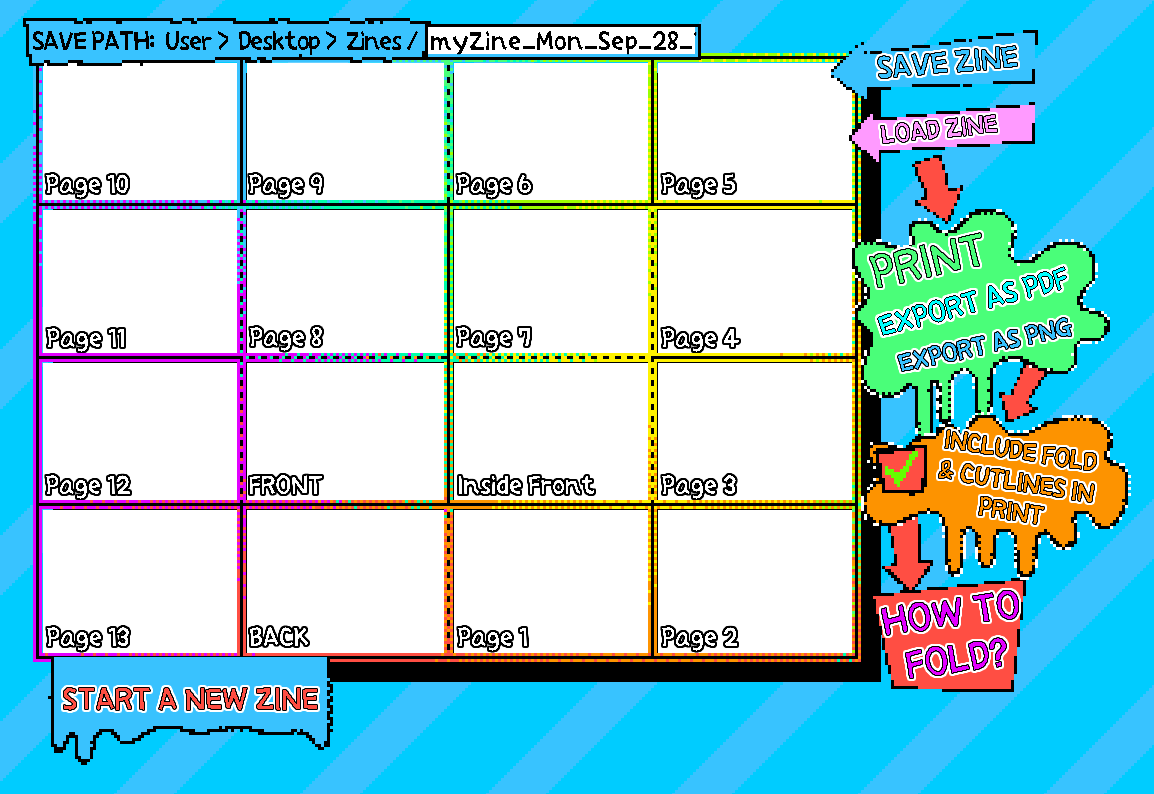 Electric Zine Maker X introduces the 16 page micro-mini zine!
The 16 Page Micro-Mini is a complicated version of the classic 8-page fold, but with more pages, and a smaller zine.
This prints on just one side of the page.
Folding instructions include a very helpful video, in which I use both hands this time because I had help holding the camera.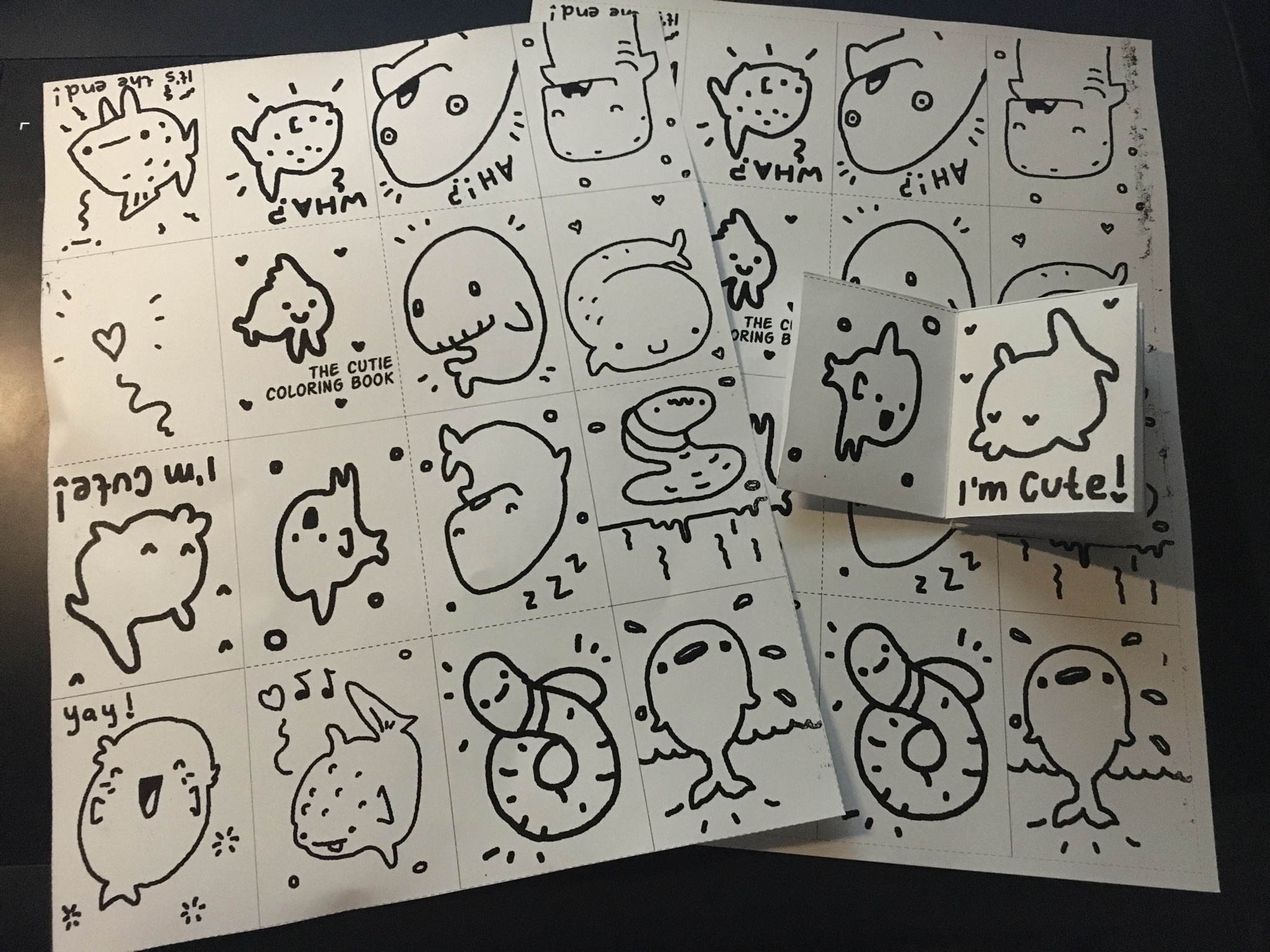 ...Ok that's pretty much it.
I know this seems anti-climatic for how exciting the title of this devlog is, and the fact that there is now X in the name, but this is a humble little update.

(Full disclosure tho: I messed up the version numbers and thought this was 10 when it's actually 9... I'm sorry, by now you are probably feeling very lied to because when software has "X" in the name then it's supposed to be serious business. This one botched the seriousness too, so I mean...)

This template is adorable tho. I can't wait to see what you all make with it.
Files
WINDOWS_ElectricZineMaker_10.zip
89 MB
Oct 03, 2020
OSX_ElectricZineMaker_10.zip
90 MB
Oct 03, 2020
Get Electric Zine Maker (a work in progress, be gentle, hug it often)
Comments
Log in with itch.io to leave a comment.
I'll try the update thanks :-D And who hasn't lost count at this point <3 Keep em comin.
This news of an update made me super happy and my day got way better, thank you! I love this tool a lot so this is very exciting <3 cheers!