Electric Zine Maker (a work in progress, be gentle, hug it often)
October Update: The Breakfast Tools!
---
There are four things that make a great breakfast; bacon, eggs, toast, and a book. This update to the Electric Zine Maker brings you all that and more... Now you can paint with food!

(This is a major update.)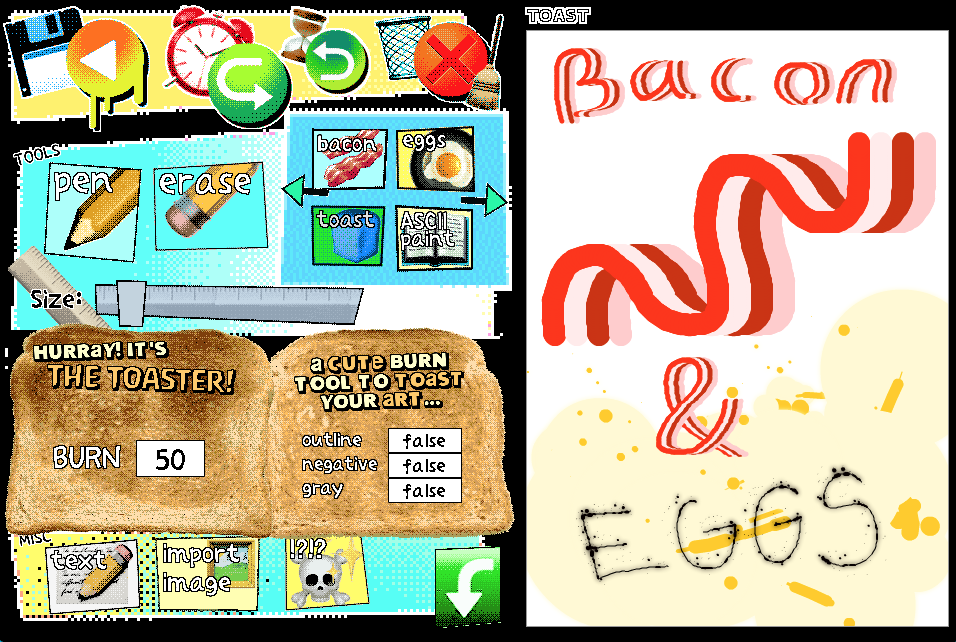 Aside from four new tools, there are a couple other features that have been added to make art making easier. For example, (using keyboard shortcuts) you can now COPY and PASTE your art from the Zine Maker into any other art program of your choice (such as Photoshop)...then edit your art in that art program, and COPY from that program back into the Zine Maker... This allows for more workflows. It also works with MS Paint (so you have that option). Here is my very excited Tweet about it with a video showing what I mean.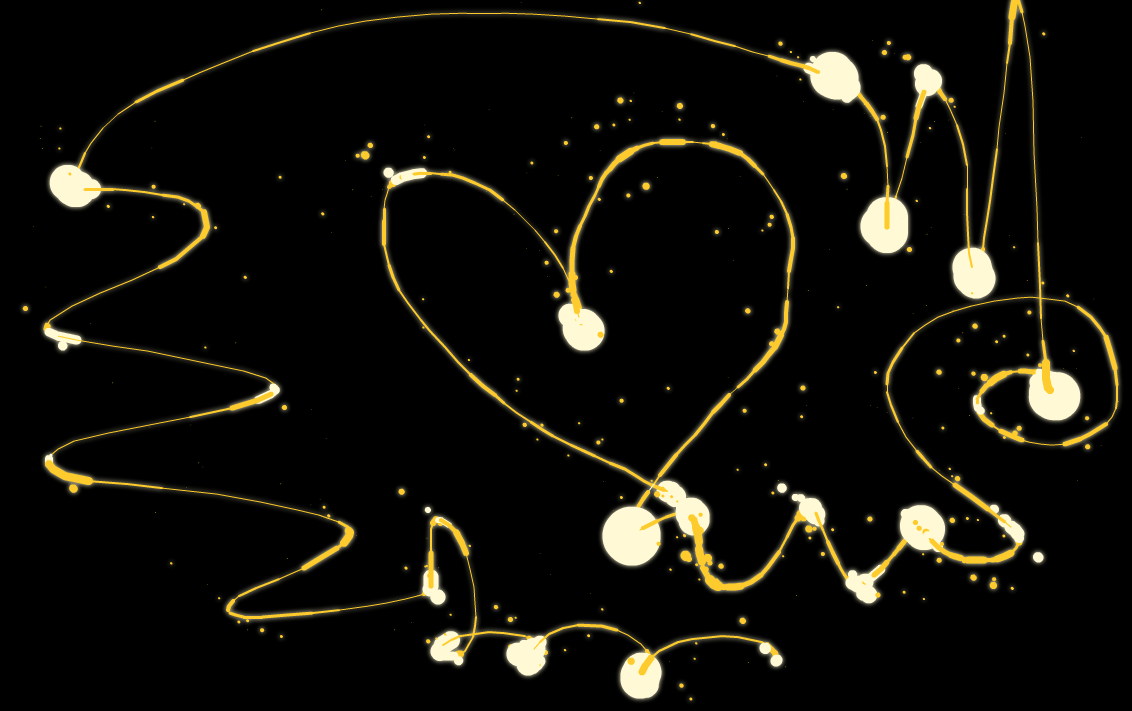 I would also like to draw special attention to the new ASCII art tools!
This update brings you a full blown freehand ASCII tool. You can draw legitimate ASCII art and save that as a text file that preserves your ASCII formatting. Use it on a website, leave it as a comment! Copy paste it wherever you like. It's very flexible.
You can save to plain .txt or copy to clipboard to paste that anywhere as text... I think this is exciting because it's kind of like a micro tool that lets you do more than just use it in the Zine Maker. ASCII art is cool. This makes making it very easy.
Aside from a brand new tool, some enhancements to the ASCII converter in the Color Factory have been made. You can save ASCII art that was converted with it as a text file, or to your clipboard.
The Zine Maker now supports a lot of ASCII art options.


Ok, bellow is a rundown of all the new tools...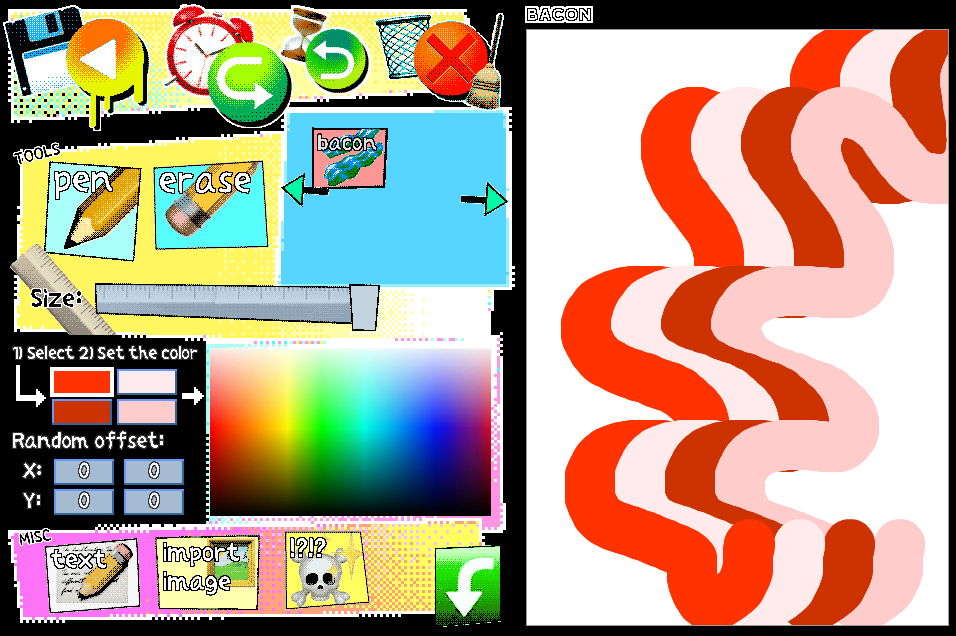 * New Tool: Bacon!
To make any meal magical, just add bacon. Every cook knows this.
Now you can add bacon too!
Easily (and quickly!) add bacon to your art with this new and exciting tool.
Bacon is a brush tool that lets you draw with infinite bacon.
Bacon is customizable! (customization allows you to explore possible vegan options of bacon).
* You can set the line size and alpha transparency the normal way that you do with the Pen tool.
* You can set the color of each part of Bacon (color setting is the same as setting color for the Pen tool). There are four colors total. This part is fun because you could use it to easily draw hair, or other effects. Use of this brush extends far beyond simulating Bacon.
* You can also set the x and y offset to make the bacon line more random (add texture).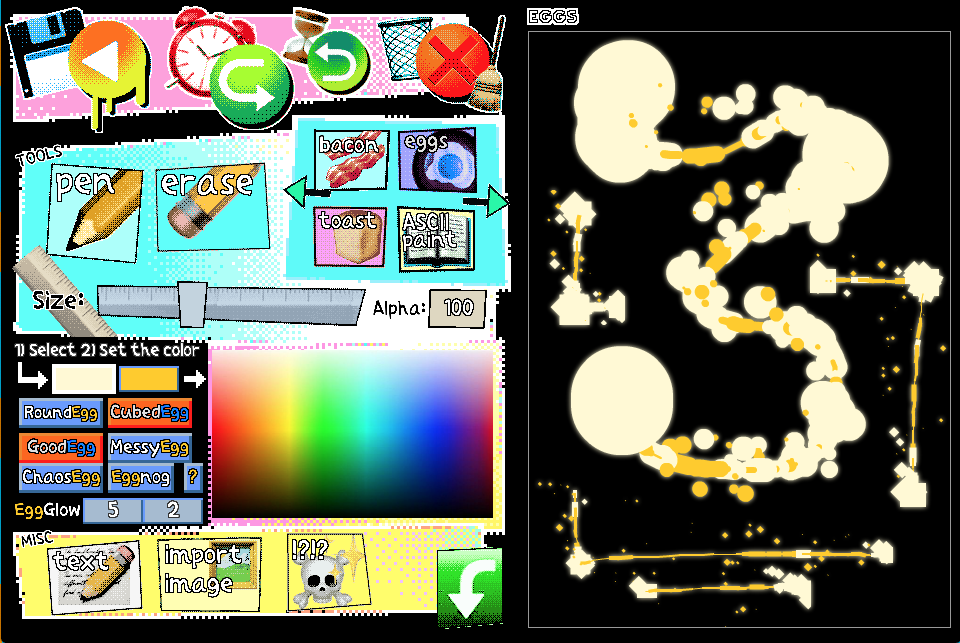 * New Tool: Eggs
Eggs were a necessary addition after including Bacon. It's simply wrong for an art application to include a Bacon tool while omitting Eggs. Artists need protein. I got you...
Eggs simulate how it is like to paint with egg in real life. If you ever wanted to do this, now you can!
Nutrition aside... this is a really cool brush! It's meant to simulate splishy splashy lines with lots of drips.
* You can change the color of Eggs. There are two colors total. Changing the color lets you explore interesting and flexible uses, such as using it to simulate blood (useful for horror zines). Draw the word "MURDER!" in red, and now your zine is truly spooky.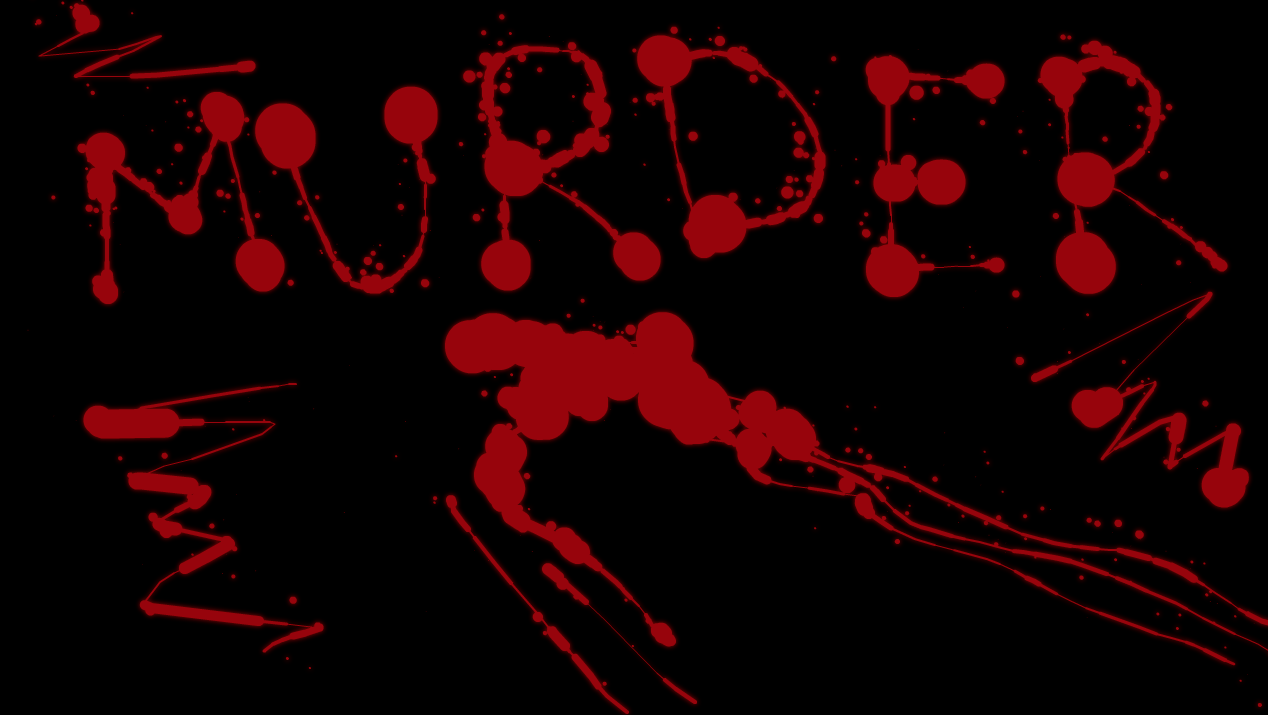 * Eggs have a number of settings. Each is very interesting.
You can adjust the type of eggs. Two settings as follow...
* RoundEgg makes the splashes round (default paint).
* CubedEgg makes the splashes square (digital pixel eggs).
Then you can adjust the egg's mood. There are five egg mood settings...
* GoodEgg is the default nice friendly egg to splash around.
* MessyEgg is slightly out of hand. * ChaosEgg is uncontrollable. This feature is for extremely emotional egg art.
* Eggnog is like a ghost egg. It's there but not really there. This is the conceptual way of drawing with egg.
* ? is a surprise. It's the glitch version of egg. This one is my favorite.
You can also adjust the EggGlow. Egg has a slight glow to it. You can turn it off by setting both values to 0.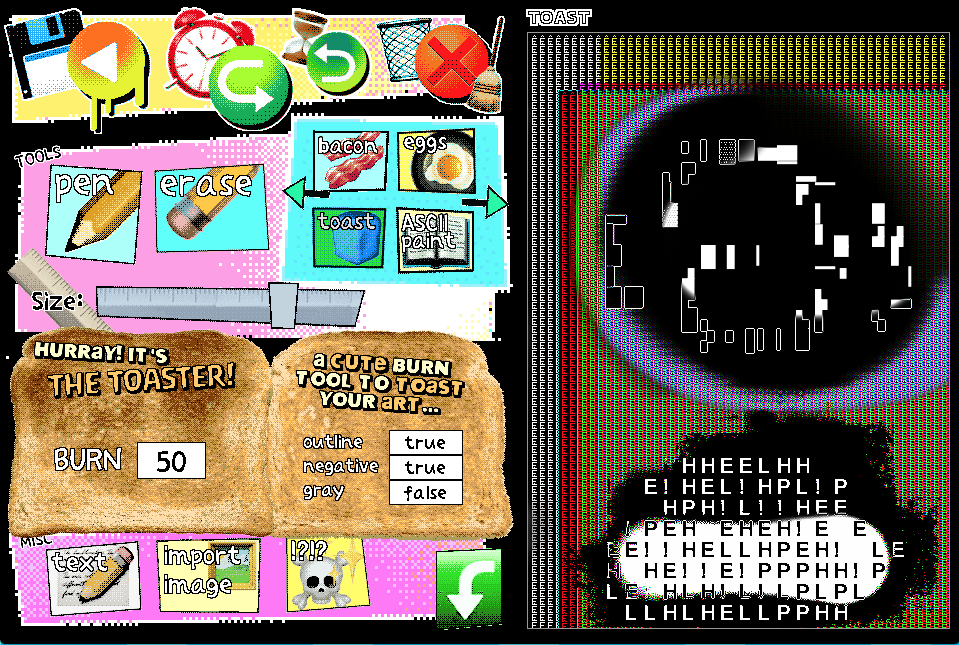 * New Tool: Toast
Easily burn your art with Toast! It's a brush that allows you to scorch parts of your artwork. Areas that are drawn over get darker, and sharper.
There are a number of burn options...
* Outline turns what you draw over into outlines and darkens the area.
* Negative inverts the colors that you draw over. If you choose to use Negative with Outline you get a white outline instead of black.
* Gray converts what you draw over to grayscale. This is fun for photos where you want everyone to be gray, except for you. The possibilities are endless!
You can use one or all of the Toast settings together. Simply toggle between "true" or "false" to enable or disable them.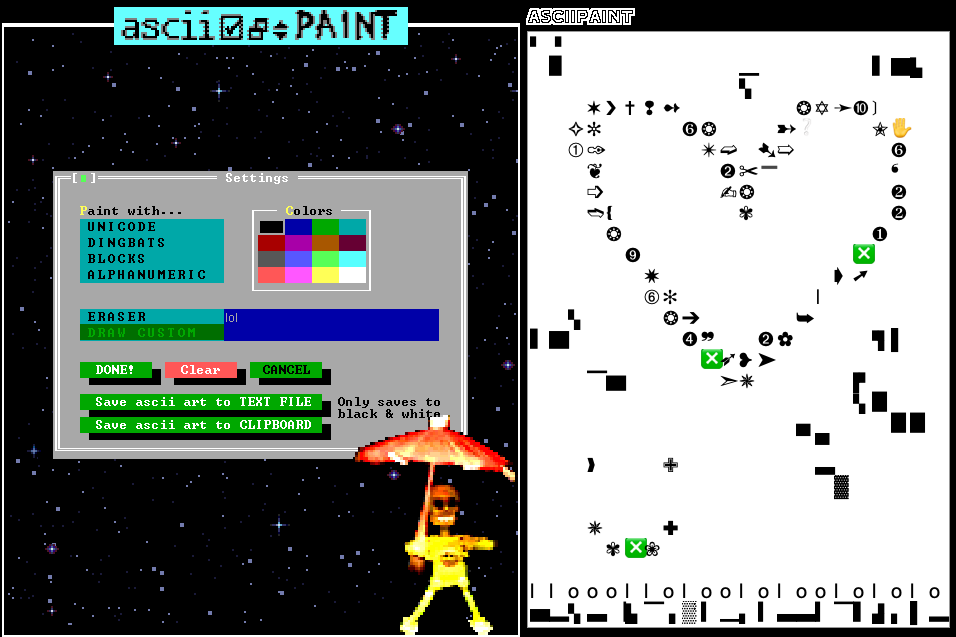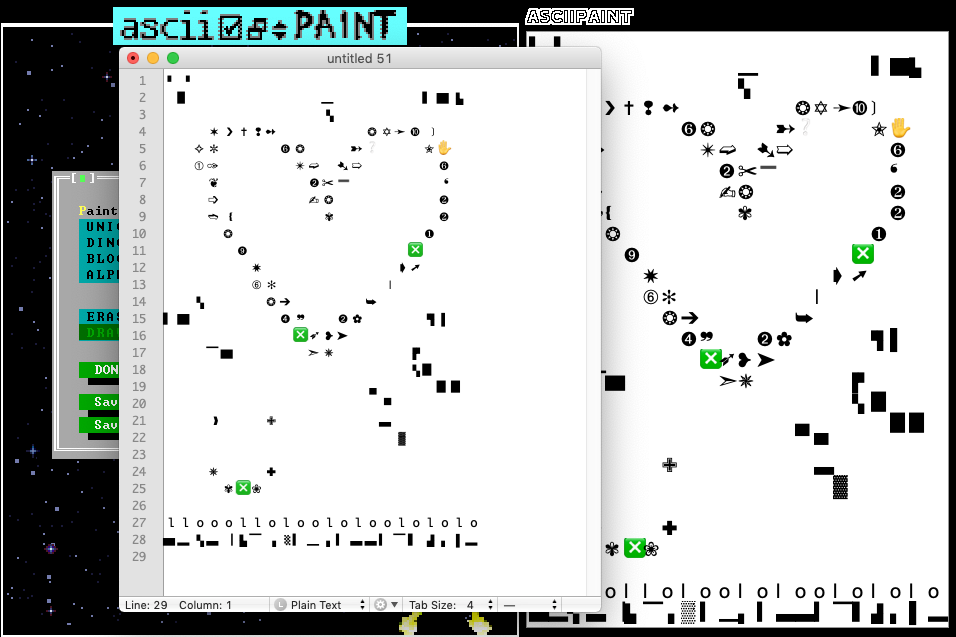 * New Tool: ASCII Paint
After Bacon, Eggs, and Toast, you need ASCII. This is a complete breakfast.
ASCII paint is a wonderful freehand ASCII drawing tool.
You can paint with any ASCII characters you like, or chose from the pre-existing paints (Unicode, Dingbats, Blocks, and Alphanumeric).
You can set a custom range of characters to draw with (using the Draw Custom option). This can be as long as you want, or as short as you want. If you wish to paint with just a specific character then input that into the Custom field.
An Eraser is also included (to freehand erase).
What's fun about ASCII Paint is that you can export your ASCII art as a plain text file, and it maintains the formatting. This tool can extend past just using it in the Zine Maker.
You can also copy to clipboard to paste your formatted ASCII anywhere you like.
Yay for easy ASCII art!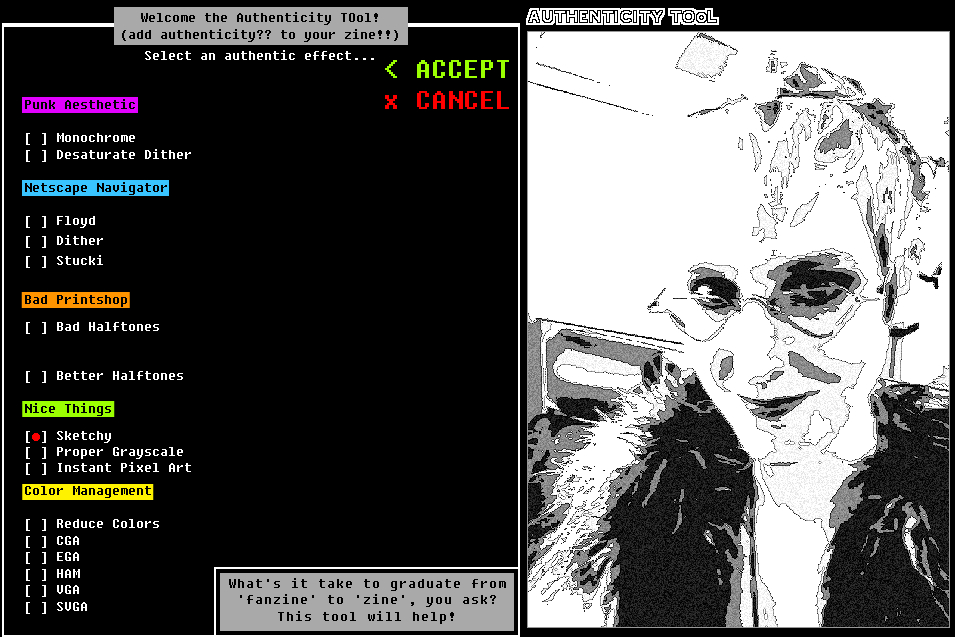 * New Feature: Sketchy (in the Authenticity TOol)
"Sketchy" has been added to the Authenticity TOol. Further enhance your art by achieving that sketchy low-fi newspaper aesthetic! Instantly make anything look like a sketch (without actually drawing).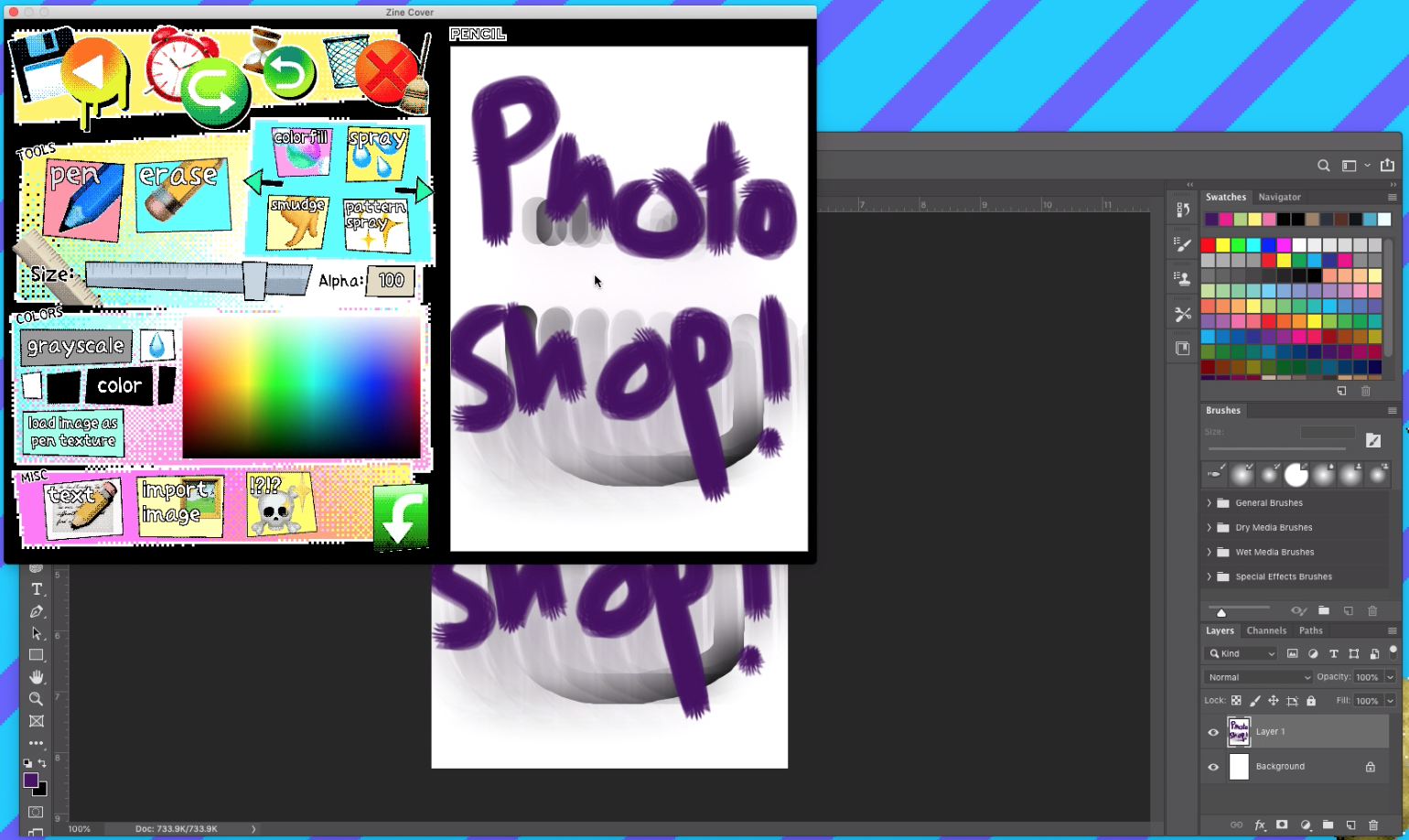 * New Feature & Keyboard Shortcut: Copy art to clipboard (CTRL + C copies your art to clipboard)
Use the keyboard shortcut CTRL + C to copy your art to clipboard. You can now paste your art into any image editing application (such as Photoshop). This way you don't have to export it first.
* New Feature & Keyboard Shortcut: Paste art from clipboard (CTRL + V pastes your art from your clipboard)
Use the keyboard shortcut CTRL + V to paste your art from clipboard. You can now paste art between panels (copy and then paste) or paste art made in other image editing applications (such as Photoshop) into the Zine Maker without having to export things.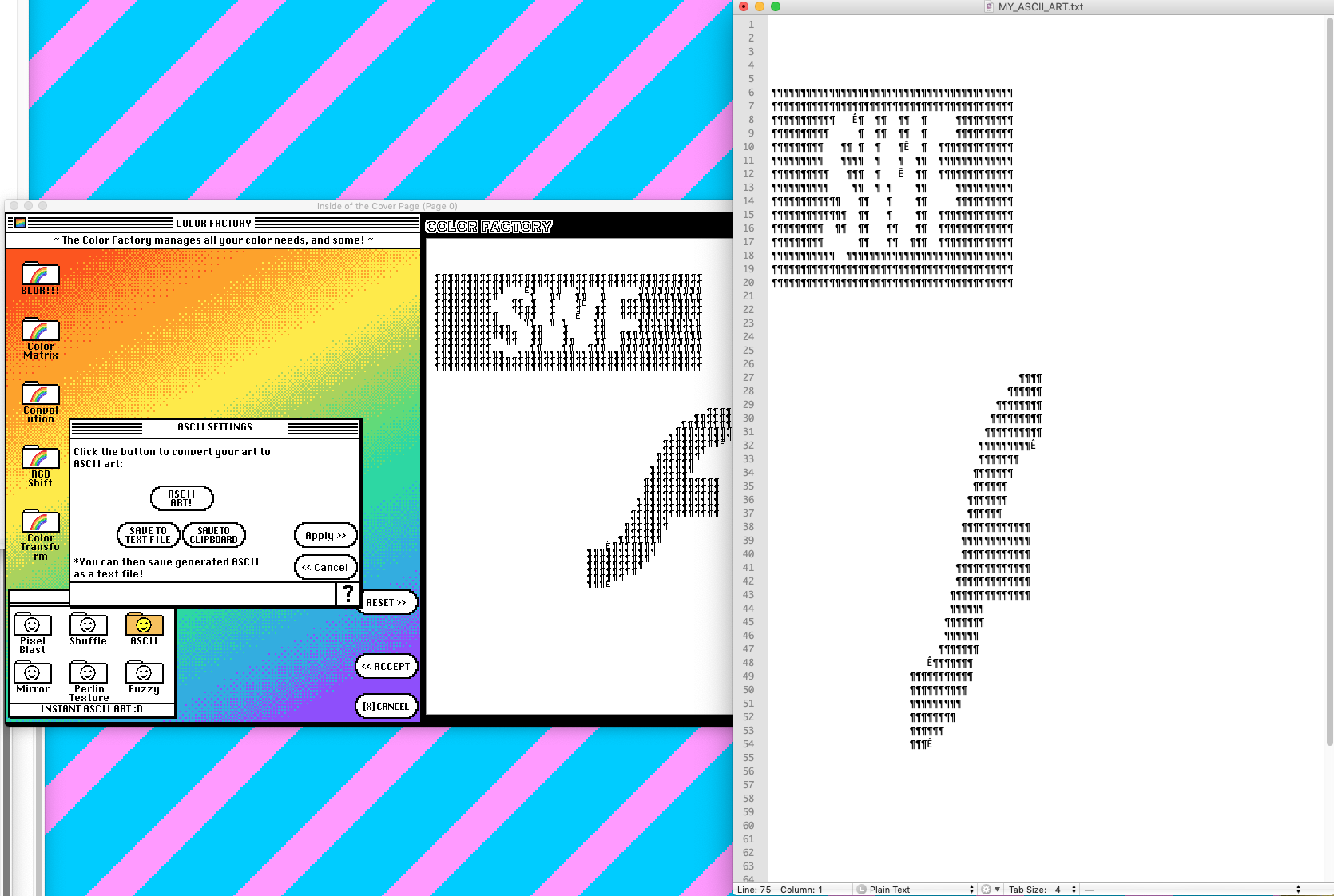 * New Option (in the Color Factory):
"Save ASCII" and "Copy ASCII to clipboard" buttons have been added to the ASCII conversion tool that's in the Color Factory. You can now easily save generated ASCII as a text file. The ASCII art conversion tool is different from the new ASCII Paint tool. The Color Factory tool converts any image to ASCII. ASCII Paint is a freehand paint program. You now have a number of ASCII art options!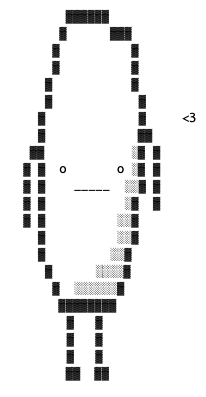 * Documentation:
KEYBOARD_SHORTCUTS.txt are included in the download folder.
Bugfix: Some tools revert to "white" when you choose erase. Now erase is separate and doesn't impact settings of other tools.
--
I have a ton more tools planned... Tho seeing that this could go on forever I'm going to be giving some attention to putting in support for more templates (like booklets). People have been asking about those and I feel like, at this point, this is really missing.
Hopefully with the next update you'll be able to make different kinds of zines!
Ok, that's it. Support me on Patreon... or buy the Zine Maker.
Also... A warm thank you to everyone that has been supporting me and development of the Zine Maker. All you that have been buying it, sharing it, and just generally being supportive have been wonderful. I wouldn't be able to do this without you.
Thank you!!!!!
Files
WINDOWS_ElectricZineMaker_5.zip
29 MB
Oct 30, 2019
OSX_ElectricZineMaker_5.zip
30 MB
Oct 30, 2019
festival_build_WINDOWS.zip
39 MB
Sep 26, 2019
festival_build_OSX.zip
41 MB
Sep 26, 2019
Get Electric Zine Maker (a work in progress, be gentle, hug it often)