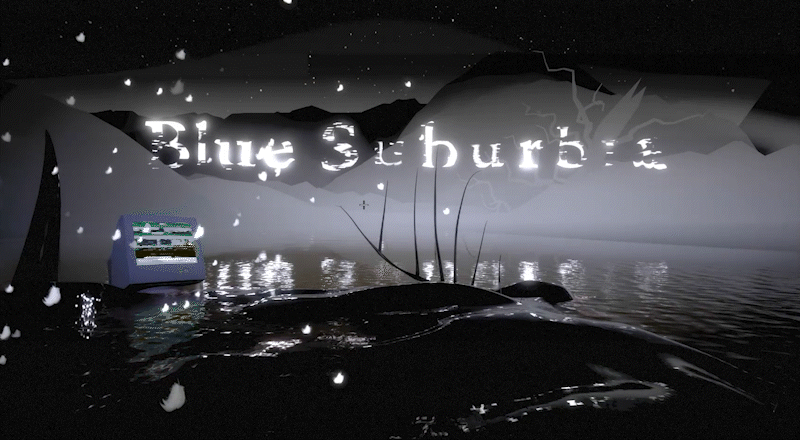 BlueSuburbia
A downloadable dreamscape for Windows
BlueSuburbia was an interactive poetry and literature project in which you explored poems through immersive environments and animations. It was a Flash site that was updated from 1999-2005. It had a strong cult following in its day, and people would regularly return to it up until the death of Flash.
I still get emails about it today, hence my decision to "remaster" it as a modern video game.
This is a short demo of what is to come.
BlueSuburbia was originally about war, poverty, refugees, and social commentary wrapped in poetry. I was in high school when I made it and it was my way of venting about my family's experiences while dealing with the culture shock of moving to America.
This version will include a lot of this commentary but in a more relatable sense.
This new BlueSuburbia is about struggle, survival, tenacity, strength, and hope… all mixed with a good dose of existentialism.
It is about my experiences in surviving our culture's inclination to feel owed the spectacle of someone's struggle, how society is structured to fail those that need help the most, while reward those that cause so much harm. Much like "Everything is going to be OK" was a commentary on power, this will be a commentary on strength and not giving up despite the world trying to destroy you. It is about the light you feel inside you that does not let you give up, even when the world around you is dark.
(They didn't kill me. So I'm making this game.)

It is a beautiful horror.

Pressing the ESC key on your keyboard will close the game. During game play ESC will open the settings menu where you can adjust the quality of the game, or quit.

TW: insinuation of sexual violence, violence, and discussions about abuse.
Flashing lights.

For those that want to download and run the old Flash version (the files included in BlueSuburbia_1999FlashVersion.zip), please read these instructions.

Download
Click download now to get access to the following files:
BlueSuburbia_Demo_Windows_5-31-23_STEAM.zip
1 GB
BlueSuburbia_1999FlashVersion.zip
27 MB