Updated with new themes and some CSS hacks...
---
It's been a while and I made a ton of new custom itch pages + custom CSS. I've just uploaded a newest update to the browser build and downloadable one that shares some of these CSS themes.

This newest one includes the brand new Electric Zine Maker page theme. It's an adorable one that I think some of you might enjoy.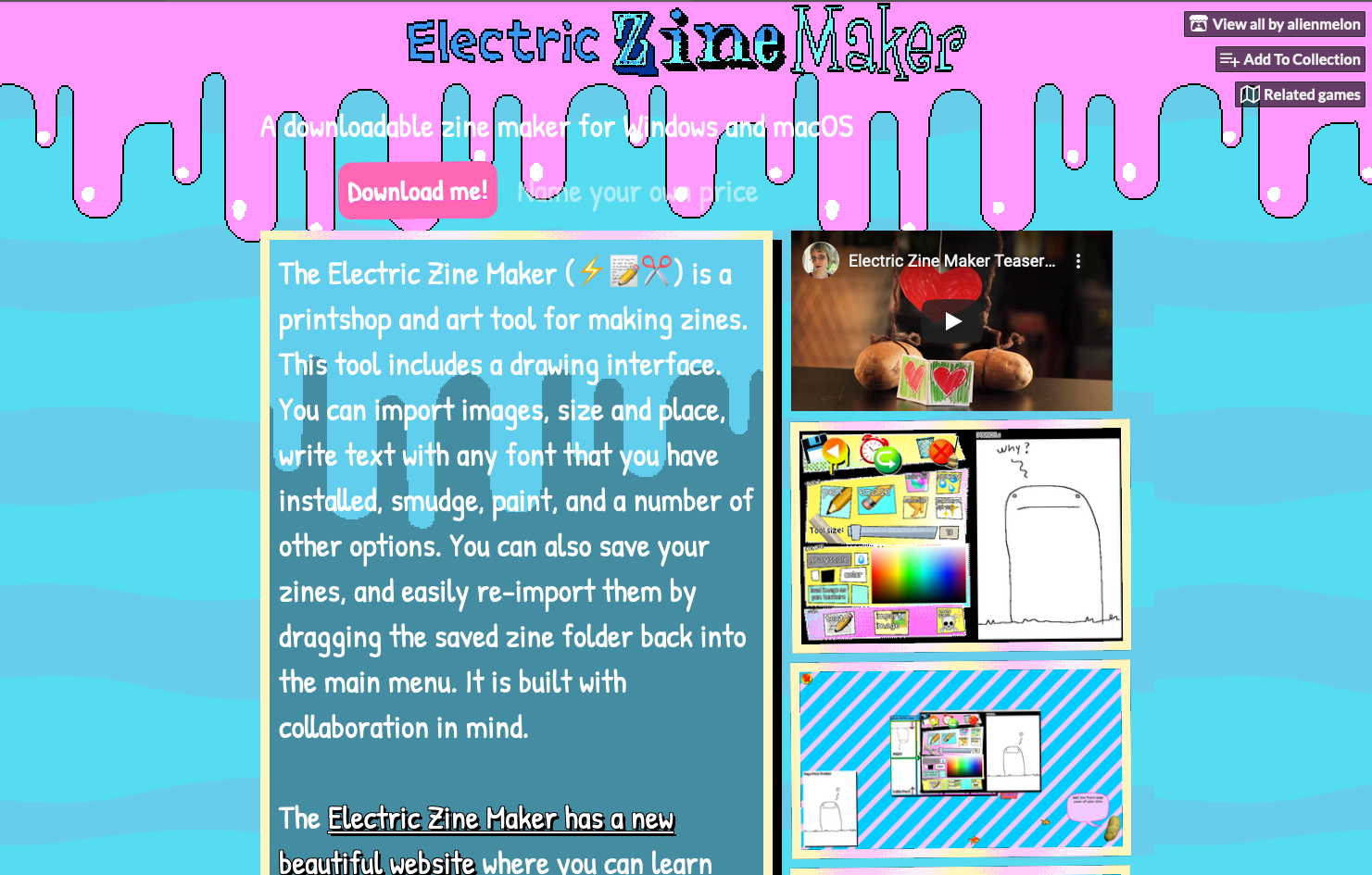 I also started a new section that deals specifically with itch.io CSS hacks. These are small one-off tips. The latest includes a tutorial for adding new image elements to use in your CSS (this is a hack), and tips for changing the "download now" button to a graphic (so you could have an animated gif instead of a text button.
These use CSS's ::before and ::after to add new elements to the page. You can gather more from the CSS that's shared, but I'll be updating that with specific tips too.
Feel free to use (copy/paste) whatever you want in your own pages.

Files
index.zip
Play in browser
75 days ago
downloadVersion.zip
16 MB
75 days ago
Get full itch CSS themes (for all of my game pages)