Updated with most recent themes...
---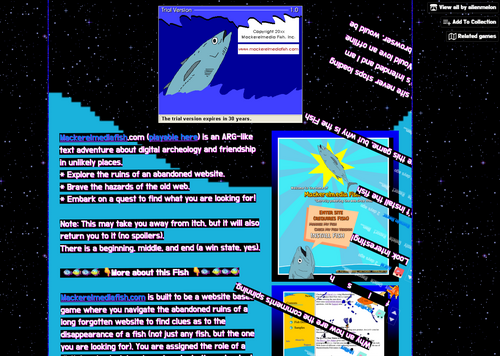 Hey everyone that seems to be enjoying these themes!

Just a small note to say that I just updated this with the newest theme. It's the CSS for the Mackerelmediafish.com ARG. This one has a fun rotating comments box (to make your comments a popular place to be!), as well as some customization for the devlog area.

If it's been a while since you last checked this page, another more recent addition is the theme for SHARED_ANXIETIES_WITH_A_FRIEND_ON_YOUR_BIRTHDAY.exe which is kind of like the Cyberpet Graveyard one but just slightly better. There's an animated fish that loops around the page. This fish is actually ONE image (screenshot) that you can provide when you are making your game's page (upload image). It changes the screenshot area to be a small animated character, so you can upload some cute little thing that will loop around your page. This theme also strips out literally everything and just leaves a small description area so you have a very minimal page, with ONLY the download button hovering in the center, and some small bit of text describing what this is.
It took forever to do, so I hope some of you find some use for it. xD

Some screenshots...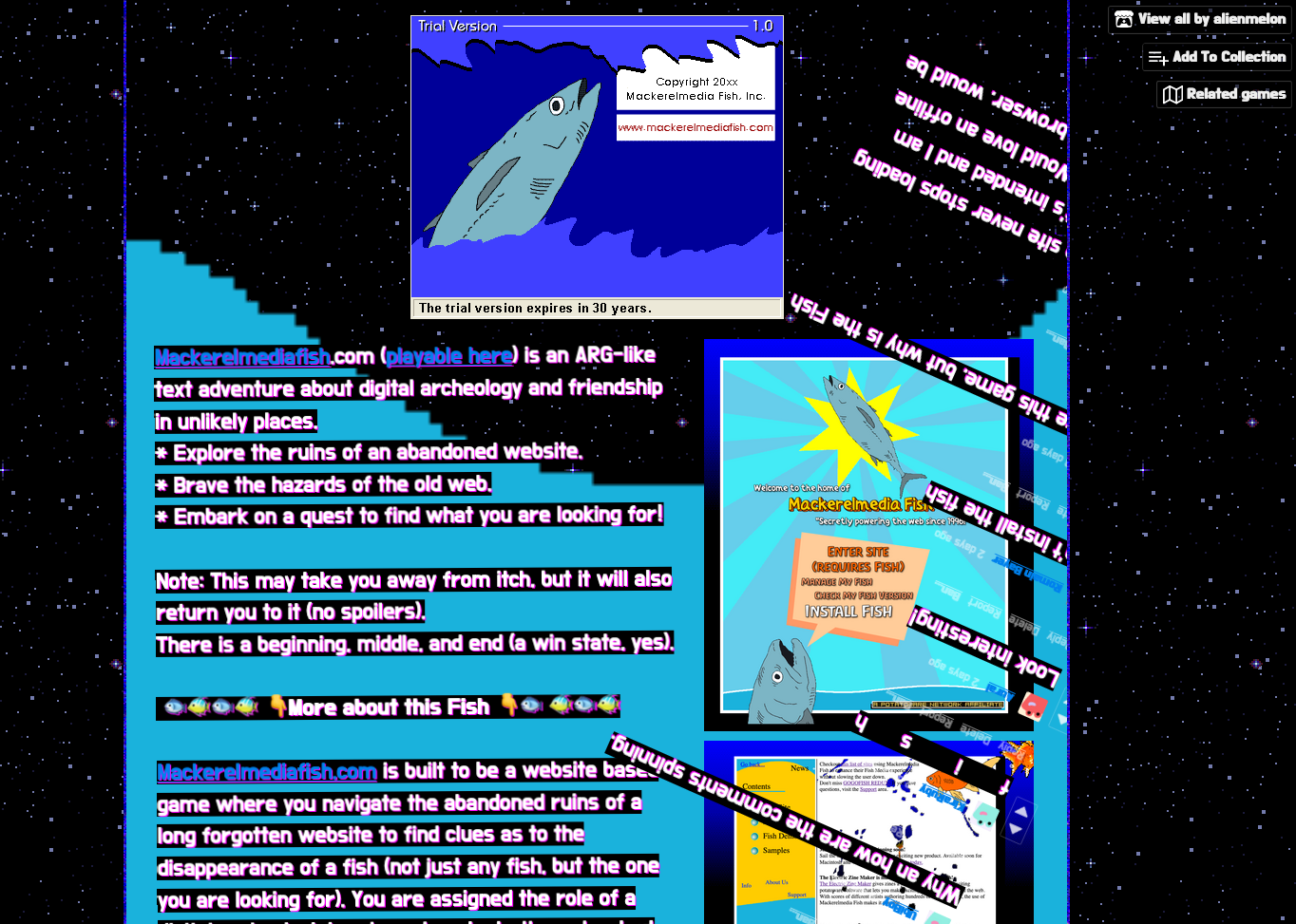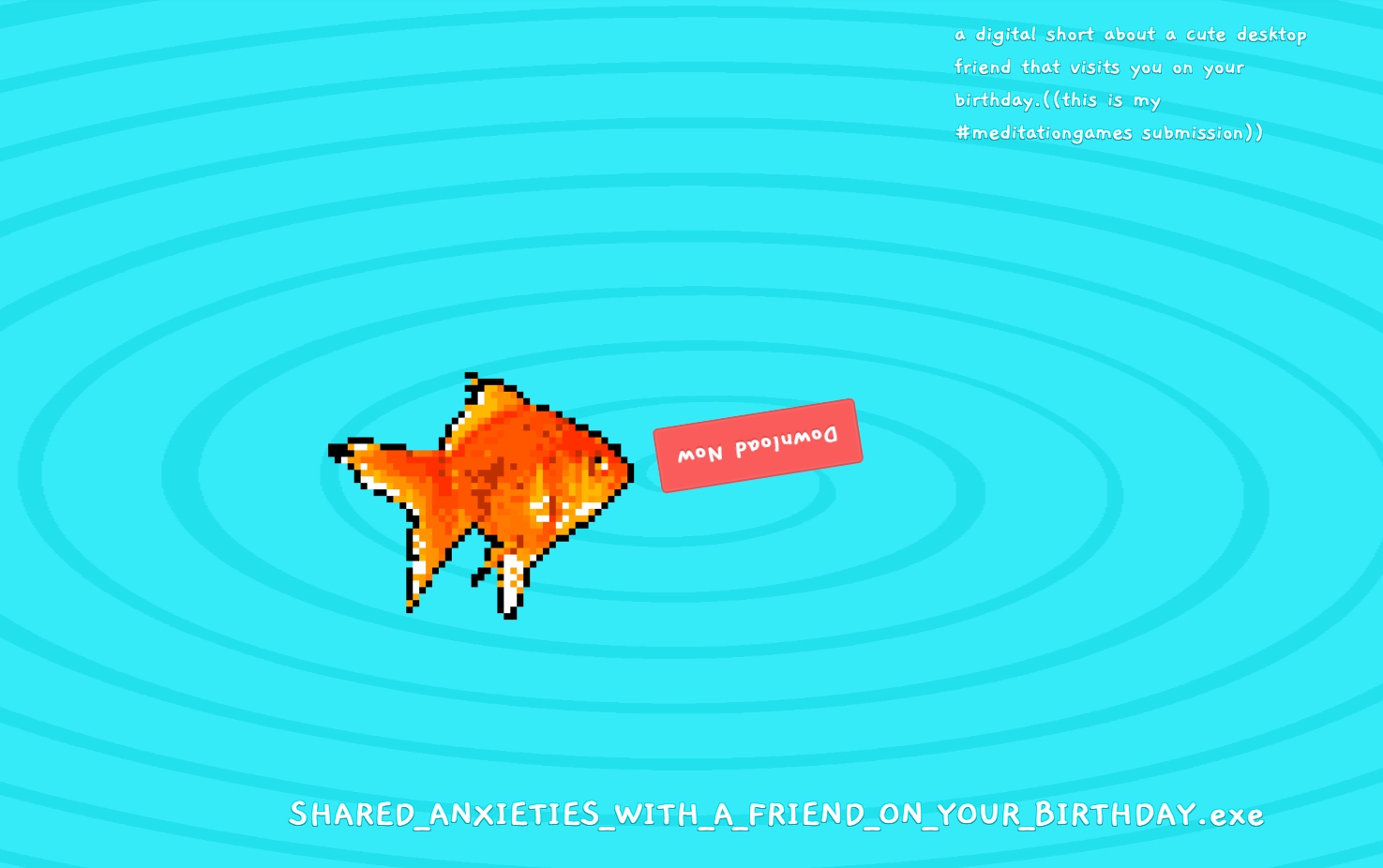 Whenever I make custom CSS for one of my games I will be sharing it here... this is due to the amount of interest, so thank you for being interested in this! :)
Take care!

Files
downloadVersion.zip
13 MB
Apr 14, 2020
Get full itch CSS themes (for all of my game pages)