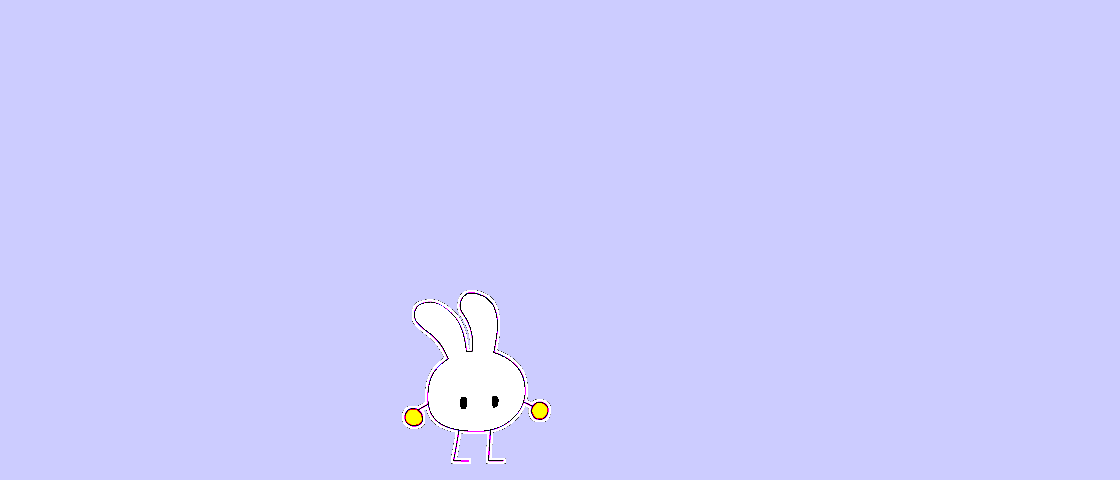 RUNONCE (remember_me)
A downloadable friend for Windows and macOS
RUNONCE (remember_me) is a existential desktop friend that knows you have doomed it by running it.
You can only run it once, and then never again.
Be a friend while they are here.
Whatever you save will be all that remains.
~~
RUNONCE is about creating memories, no mater how fleeting, treasuring moments, and embracing loss.
The friend is aware that you triggered its destruction. You need to console it, and be a friend back.
Caution: Once you close it. It is gone forever.
* RUNONCE will create a directory on your desktop called "run_once" to which it saves memories of your interactions.
* You have to "end task" to close them, because they will fight you closing them. They don't want to go.

A more in depth artist commentary can be found here.

💕 💖 💕 💖 💕 💖 💕 💖 💕 💖
This was created for a party at GDC.
I pulled out due to some unsettling news, as mentioned in this tweet.
As I said, nobody might care about us, but we can care about each other.
In light of all the other unsettling news surrounding other organizers of GDC parties I think it's time for us to seriously examine why we give these people a place, and allow them to continue to victimize people by participating in what they host.
Our participation enables them. We go to their parties, we continue to give them a platform.
Hearing accounts from others, this is a bad problem. Abusers need to be deplatformed. As it is, we are enabling them.
This has been a painfully impossible last few weeks that opened many old wounds. It's not easy facing such information, or acting on it.
To be completely honest, men in games terrify me at this point. I'm not sure what to think of this anymore. If I would go by reason, and examine facts, and examine my own experiences, I would have to conclude that they are all like this. You just cannot trust them. I really want to, but it's something to get serious about.
The fact that people like Brandon Boyer can function here, and exist to the extent of the people they have hurt, and just still be here is mortifying. How many victims are too many? Will enough ever be enough?
Part of me has to admit to myself that we just don't care about victims. The "cultural value" of the abusers far outweighs the value of OUR accomplishments, contributions to this space, agency, humanity... Are parties more important than the victims? We shouldn't have victims. We shouldn't allow this.
I'm afraid because these are the men in charge of our success, and the ones seemingly organizing all the cool events. I HAVE to work with them in order to enjoy success too... at least it seems like there is no choice.
Realistically, I really could have used this opportunity. Pulling out is not the smart thing to do. Participating in something like this is an amazing opportunity, but "enabling through participation" is not the right thing to do... at least not for me. I know what it's like to be a victim of that "big important man" nobody will stand up to.
When you know what is happening, but you choose to do nothing, you choose to say nothing, you are helping him.
It breaks my heart to think that you can just slap a "safe space" policy on these events, like it's nothing more but just a cool thing to do. We're creating victims by selling something we aren't willing to enforce.
People should be held accountable.
Will they ever tho? Someone like Brandon Boyer is cool to hate on now, but we should examine exactly how long he was able to exist here and do what he did because we weren't willing to stand up to that. Who are we defending now, and turning a blind eye to now?
It's heartbreaking. Silence speaks volumes. Participation does the same.

💕 💖 💕 💖 💕 💖 💕 💖 💕 💖

On another note, if you enjoyed RUNONCE I would greatly appreciate donations to this one... so I can make up the money lost by leaving.

Download
Click download now to get access to the following files:
runonce_WINDOWS.zip
43 MB